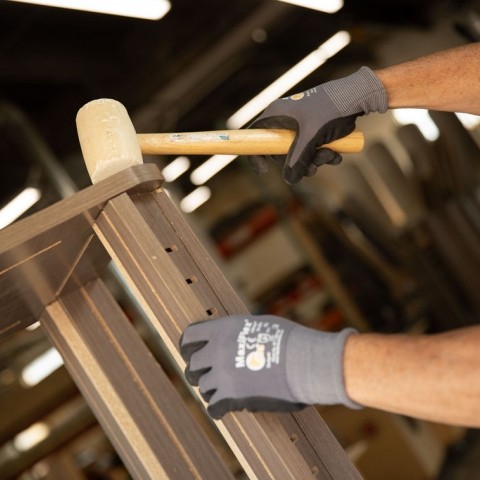 Other Services:
Veteran's Employment Assistance - Our Veteran's Assistance Grant (VAG) provides education, work clothing, specialized tools, and more to assist veterans in breaking through barriers that line the path from homelessness to employment. This resource is provided through The Colorado Department of Military and Veterans Affairs.
Our Primary Programs
Our work wouldn't possible without the ongoing support of partners and funders who share our passion to assist job seekers realize their employment goals. Below is a list of our current programs and funding partners.
CCH Homeless Veterans Reintegration Program (HVRP)
In partnership with the State of Colorado office of the Veteran's Employment and Training Service through the U.S. Department of Labor, HVRP provides veteran-specific services including job development and placement assistance, employment case management, job training, and supportive services. This program is specifically designed to serve veterans who are at-risk or experiencing homelessness. 

CCH CSBG Employment Program (CSBG) 
Additional job development and placement assistance, employment case management, job training and supportive services are provided through through a partnership with the Denver Department of Human Services, Community Services Block Grant (CSBG) program. This program has a high degree of flexibility and can serve any job seeker under 125% of the federal poverty line.

CCH IPS Program (Individualized Placement and Support)
The IPS program works closely with Housing First and other CCH treatment teams providing intensive employment related services for individuals with substance use challenges. This community-based program is based on a well established "best practice" model and provides long term, low barrier, participant-driven services. 
Questions?
Phone 1-303-312-9835
Hours 9:00 am - 4:00 pm